Go Pro!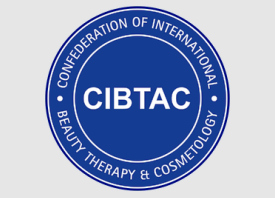 The Certificate in Nail Technologies is a self-contained qualification that enables Candidates to build the necessary practical and theoretical skills in order to provide basic manicure and pedicure and also apply and maintain nail enhancement services for clients.
Whilst completing this unit the Candidate will also develop their abilities in working with others and problem solving, enabling Candidates to develop a range of skills, techniques, personal qualities and attitudes essential for successful performance in employment as a Nail Technician.
The qualification consists of four mandatory units and is equivalent to a Level Three on the Qualification and Credit Framework.
How will you be assessed?
Practical observations, assignments, oral questioning, online tests and external practical exams. You must be prepared to work to a realistic professional standard and be prepared to have services practised on themselves by peers.
Qualification title:
Level Three Certificate in Nail Technologies
Mandatory units:
Follow health and safety practice in the Salon
Provide manicure treatments
Provide pedicure treatments
Apply and maintain nail enhancements
Course Times:
10.00am - 5.30pm (approx)
Method of Payment:
The cost of the course is £1800.00. A non-refundable deposit of £200.00 is required to secure your place on the course. The balance of £1600.00 is to be paid in full prior start of the course in cleared funds.
Help with Payments:
Easy payment options are available breaking down your payment into 3 easy instalments whilst you are training (there is no cost to set this up) helping you to spread the cost and easily budget
How long is the course?
Approximately 22 weeks
When will you be attending?
2 days per week