Short Course - Liquid and Powder
Description:
This three day Foundation Course is designed to provide a platform upon which the learner can develop their skills as a Nail Technician. The course has been designed to provide the correct mix of theory and practical work which will enable you to progress towards your chosen career. Learners are taught in small classes or on a one to one basis by qualified and experienced teaching staff.
The course is split into 2 one-day sessions over a period of two weeks with a third day for your practical assessment.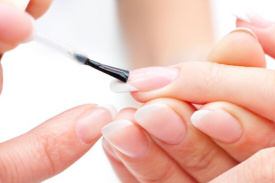 The Content:
Health and Safety
Nail anatomy
Nail diseases / disorders
Natural nail preparation
Tip application
Powder : liquid ratio
Product application
Filing and finishing techniques
Maintenance procedures
Enhancement removal.
Aftercare advice
The Requirements:
No experience is necessary. Salon wear must be worn. A passport sized photograph of yourself is required. Students will need to bring a model.
It is advised a kit is purchased allowing you to practice your skills at home.
A kit can be purchased from us at an additional cost.
The Fee:
£299.00
£100.00 non-refundable deposit to secure your place (remaining outstanding amount must be paid in full 1 week before the course begins).
Price Includes:
A comprehensive training manual which will be provided for you to use while on the course. This also serves as a resource for when you leave the Academy.
Upon successful completion of the Foundation Liquid and Powder course, students will graduate with The Cheshire Academy of Excellence Certificate of Attendance.
Course dates can be tailored around the individual (including Sundays).